Dust of Basement: Meridian
Really rad German synthpop. I have been listening to their stuff online for some time now and I FINALLY got around and bought their best of compilation
Meridian
via Ebay. I wish I bought this sooner. The music is just so damn good.
The Spiritual Bat: Through the Shadows
I saw these guys just over a week ago and immediately got hooked into their brand of old school goth music. I wished I bought the cd at the show but I didn't so I ordered mine online.
End: the DJ: Endtrovert
Oni Sakti (proprietor of Shinto Records) was giving out free cds to those who went to last weekend's Dark Carnivale show at The Bedlam Theatre. I ended up getting the latest mixed cd by End: The DJ. Not usually a fan of mixed cds but I totally dug this mixed cd of modern industrial music. Certainly worth checking out if you ask me.
Colony 5: Colonisation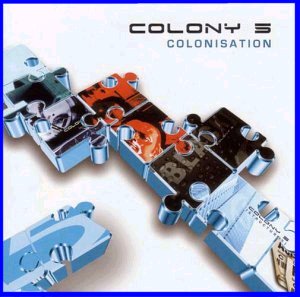 I downloaded this best of compilation by Colony 5 last week via itunes. All I have to say is this is nothing short of awesomeness :-).