Delerium: Voice Acoustic
This is a collection of Delerium's hit songs stripped down to the bare essentials. You can get a cd copy at B&N where Delerium has an exclusive deal with them which I found to be bullshit. I hate B&N. They are grossly overpriced IMO. As for the album itself, I like it even the horrid "Dust in Gravity" and overplayed "Silence". It is really interesting to hear songs like "Silence" and "Innocente" in a more stripped down,sparse sound. I think it is worth getting for Delerium fans. I do wish that they included my personal favorite Delerium song of all time "A Poem of Byzantium".
Concrete Blonde: Bloodletting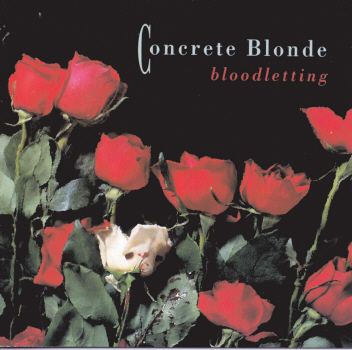 Over the weekend I made a trip to Cheapo records left with a few cds. One of them was Concrete Blonde's
Bloodletting
album.I used to have a cassette version of this album years ago but I mistakenly sold it with a bunch of cassettes. I almost forgot how much I love this album. Johnette Napalitano has an amazing and unique voice. Truly one of the best modern rock albums from the '90s.
Flesh Field: Strain
Last week I won a copy of
Strain
by Flesh Field. Awesome industrial music.
Claire Voyant: Time and the Maiden
Last year I bought
Lustre
by Claire Voyant and loved it. On my most recent trip to Cheapo records, I found a copy of the band's
Time and the Maiden
. I have to admit as much as I love Victoria Lloyd's vocals, I am not feeling this album.
Rain Fell Within: Refuge
This was the other cd I bought on my latest trip to Cheapo. I kinda figured that it was a gothic metal band judging by the photograph on the back of the cd case. For an American gothic metal band, Rain Fell Within certainly reminded me a lot of my favorite European gothic metal bands. Unfortunately Rain Fell Within's music is pretty monotonous.