Lately I have been listening to albums I have not listened to in weeks and/or months. I have to admit it is difficult for me to listen to all my CDs because I get pretty easily preoccupied with certain albums but once in awhile I need to take a break and listen to an album I haven't heard in ages. Here are 10 of those albums that I almost forgot how good they are.
10. The Birthday Massacre: Hide and Seek
Okay I'll admit I didn't like the band's previous album
Pins and Needles
but I really enjoyed their latest effort. My problem with
Pins and Needles
was that it lacked oomph or the catchy pop hooks from
Walking With Strangers
. While not as good as
Walking With Strangers
,
Hide and Seek
is definitely a stronger effort than
Pins and Needles
. The songwriting is stronger and the melodies much more memorable.
09. The Crystalline Effect: Identity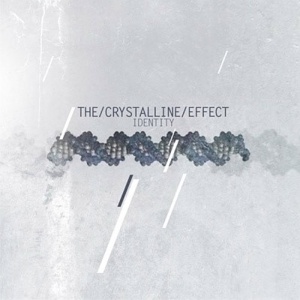 I don't know why I have ignored this album in awhile. I really like it. The band's music can be described as a mix of trip hop and industrial music. Very catchy stuff.
08. William Orbit: Pieces In a Modern Style
My favorite William Orbit album (next to his work with Madonna on
Ray of Light
). I find this album so relaxing to listen to on any given day/night of the week.
07. Unter Null: Moving On
I know a few fans weren't thrilled with the direction that Unter Null took on
Moving On
but I liked the drum and bass influence that was heard through out the album. I felt the overall sound on the album showed that Erica Dunham wasn't a one trick pony and that as an artist was able to diversify her sound.
06. Stray: Abuse by Proxy
While I am speaking about Erica Dunham...heheheh ;).
Abuse by Proxy
is one of those albums that I hate to admit has fallen off my radar until recently. I have been so preoccupied with the albums I ordered from Vendetta Records and from my local record stores...that is until today when I decided to put on
Abuse by Proxy
after running a ton of errands this morning. I was quickly reminded why this was one of my favorite releases in 2008. I love hearing that there was much more to Erica Dunham as an artist and to hear her classical influences shine through her music.
05. Waves Under Water: All Your Light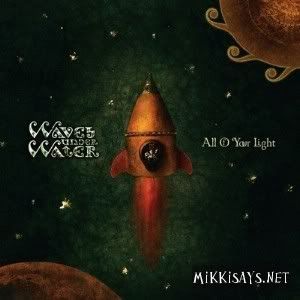 As I was getting tomorrow's breakfast ready, I was listening to this album as I was shredding some zucchini. I really enjoyed the album from start to finish. I definitely recommend checking out this band if you dig female vocals.
04. Arch Enemy: Khaos Legions
I'm generally not a fan of this type of heavy metal music but I bought this at sale at The Electric Fetus a few years ago. I was surprised to find myself enjoying the music more so than I expected. Like a lot of albums in my CD collection, this has been sitting around collecting dust. Started listening to it again a couple of weeks ago when I had to do OT at the office. Found myself enjoying it even more so than I did when I first heard it. Maybe because my taste in music has shifted towards the more aggressive sounds in industrial music and I have become used to the harsh vocals.
03. Moonlight cove: Hearts of the World
I have been listening to Moonlight Cove's first album
Orphans of the Storm
so much since I bought it earlier this year, I totally disregarded the band's latest album. My bad because
Hearts of the Moon
is just too good with its infectious pop melodies. This is the album that Erasure has never made in the last decade. The Swedish synthpop band has become my personal favorite synthpop band with this album.
02. Blutengel: Labyrinth
This was the album by Blutengel that really got me into the band big time, let alone first album by the band I actually bought (and not have a friend burn me a copy). Totally almost forgot how much I love this album.
01. Curve: Come Clean
Okay this is NOT my favorite Curve album but I do enjoy it immensely. It had been a few years since I listened to it and at the time thought it was only so-so. This past week, I decided to bring in the album to work to listen to. I found myself really enjoying the darker, edgier sound from the English band. While I feel their last album
Gift
was a stronger effort and my personal favorite Curve album(s) is a toss up between
Doppelganger
and
Cuckoo
, I have really come to appreciate the band's change in direction on this album. From what I understand, around the time of
Cuckoo
, the band started to become influenced by Nine Inch Nails hence their more industrial sound on their last two albums.