It's been awhile since I wrote the five things I am excited about. I'll try to post more about stuff I am currently excited about.
05. I just got my new Unter Null shirt today. I absolutely fucking love it. It is so bad ass.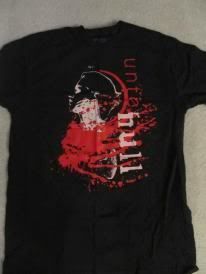 04. Sarah Brightman in 2013 - so stoked to be seeing Sarah for the first time next March.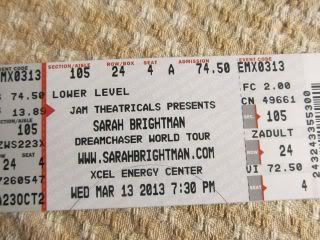 This is the most expensive concert ticket that I have ever bought but for Sarah, it was a no brainer.
03. The return of
Unterbites.
As soon as I get paid again next week, I am so putting in an order for some of Erica Dunham's new goodies.
02. New
Hanzel und Gretyl album
coming out next week. I have mine pre-ordered. It should be shipping out by the end of this week knowing how Metropolis records operates.
01. Zynic - this is my new favorite synthpop band. Been listening to their stuff on youtube all weekend.
I recently ordered their album from Amazon. Should get it by the time I get back from Thanksgiving vacation.