Claps: Wreck
A couple of weeks ago I came across the music video for "Book of Love" by the Minneapolis band Claps.
I was immediately hooked by the band's brand of minimal synthpop. I definitely plan on trying to catch the band live in the future. IMHO I think Claps picks up where Lookbook left off when they broke up a few years ago.
IS/IS: This Happening
Earlier this week I came across an article on the band
IS/IS in City Pages.
It goes without saying that my curiousity was piqued. So after I had seen the film
Bully
last night, I stopped at Cheapo Records, I picked up the Claps cd as well as IS/IS's
This Happening
EP. I took to this cd right from the word go. Imagine if The Melvins and Mazzy Star got together, the results would be IS/IS.
This Happening
is a fantastic four song EP that blends aggressive guitar riffs with sweet pop melodies.
Grendel: Harsh Generation
As I am waiting for the new Grendel album
Timewave:Zero
to come out, I decided to get their previous album
Harsh Generation
a couple of weeks ago.
I have been enjoying the album immensely. I wish I got into them sooner but better late than never I suppose.
Stray:Letting Go
I plan on reviewing this album sometime in the coming week but I will say this, knocking out
Letting Go
as the #1 contender for best album of 2012 is going to require a miracle and a few hail marys ;).
I:Scintilla: Dying & Falling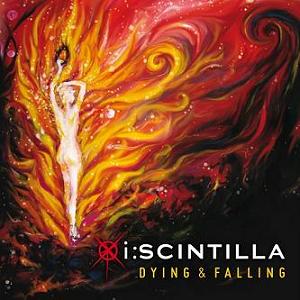 Although I have the album as an mp3, I decided to buy the 2 cd set at the I:Scintilla show I went to 2 weeks ago. Lets face it mp3s sounds like shit so to hear the album in a non-MP3 format was so refreshing.
Various Artists - Re:Connected 3.0
When I pre-ordered the new Stray album, I got a bonus cd. I opted for the Re:Connected 3.0 compilation. There are some good tracks but it is a mixed bag of hit ormiss tracks for me.
Voltaire: Hate Lives in a Small Town
Last week I heard one of the funniest songs I have ever heard by Voltaire called "All Women are Crazy".
I loved the song so much I decided to order his album
Hate Lives in a Small Town
from CDBaby. I am glad that I got it. I think Voltaire knows more about country music than the shit that comes out of Nashville nowadays.