I had a field day today for National Record Store Day. Stopped at The Electric Fetus and Cheapo Records in Uptown and left with several CDs. So here are the gems that I bought. Some of the albums I once owned at one point in my life but sold them for much needed cash.
Til Tuesday: Everything's Different Now
I think this album by Til Tuesday is highly underrated and underappreciated. Easily my favorite Til Tuesday album ever.
Sarah Mclachlan: Rarities and B-Sides
Okay, I bought this primarily for the song "Full of Grace" because it was featured in season 2 of
Buffy the Vampire Slayer
. What a tearjerker of a song but I love it.
Io Echo: Ministry of Love
I haven't gotten a chance to listen to the album yet but after seeing the band open up for Garbage a couple of weeks ago, I have no doubt that I'll love the album.
Enya: The Very Best of Enya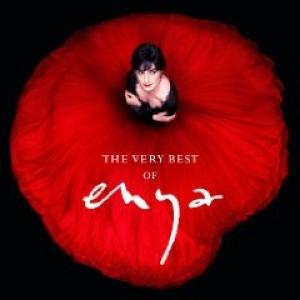 I admit I like Enya's music. Sometimes I need to listen to some mellow music to relax :P.
Loreena McKennitt: The Mask and the Mirror
What can I say? I missed owning the actual album to my all time favorite Loreena McKennitt album. This was also the very first CD I ever bought as a teenager.
Hooverphonic: The Magnificent Tree
This was the very first Hooverphonic album I ever bought. I think I bought a copy in 1999 or 2000. That helped get me into chillout/downtempo music as well as Hooverphonic's music.
Gabarbage: 2.0/beautifulgarbage
After seeing Garbage live two weeks ago, I recently had a hankering to hear their albums
2.0
and
beautifulgarbage
. I struck gold today and found their albums today.