Today was a synthpop sort of day for me at the office. Inspired by the music that I spent the day listening to, I thought I would share my current favorite synthpop albums with my readers.
10. CHROM - Synthetic Movement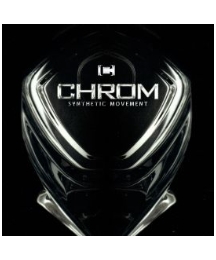 09. Carved Souls - Waveform
08. Wolfsheim - Chasing Shadows
07. Mr.Kitty - Life
06. Noblesse Oblige - Affair of the Heart
>
05. Future Perfect - Escape
04. Marsheaux - Inhale
03. Moonlight Cove - Orphans of the Storm
02. Blume - Autumn Ruins
01. Syrian - Death of a Sun
Right now the new Blume and Syrian albums are my current obsessions. The music is so ridiculously catchy. My favorite song at the moment is the acoustic ballad "For My Lorraine" by Blume. The lyrics are so deeply personal and the melodies so beautiful. The song is so emotionally moving to listen to.
The new Syrian album is really killer. It has a bit of an '80s new wave sound through out the album. I have been listening to it as much as possible.
I definitely recommend checking out these albums I have listed.