Today on City Pages' website, they had a list of their
Top 20 Best Twin Cities Concertsof 2014
. I thought I would share with my readers my favorite concerts that I had attended this year so far. I would have included the Girl Germs concert however my camera phone had essentially died on me that night and well I ended up leaving before Pink Mink's set (just too tired and was getting the munchies too...lol) so it gets an honorable mention from me.
01. Dum Dum Girls at The Triple Rock
Granted the venue was packed like a sardine can with people and I wasn't exactly up close to the stage like I usually am at most concerts. Still I loved this show because the band sounded so good live. It was such a treat to see them live. The Dum Dum Girls really need to move up and have their shows at the mainroom at First Avenue. The Triple Rock was way too packed for my liking.
02. Phantogram at First Avenue with Teen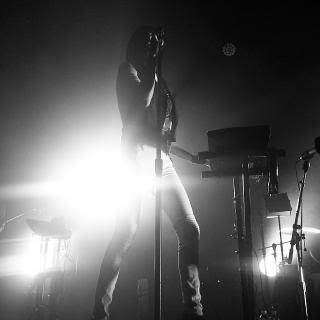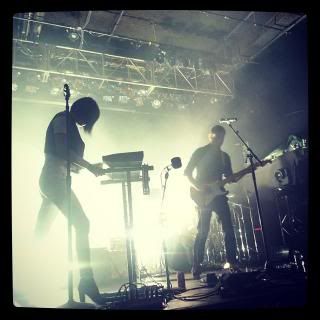 Despite the irritating bimbos that shoved their way in front of the stage, this show was excellent. Between the lighting and the band, the entire night was quite riveting. I'd totally go see them again in the fall but I have no way to get to the Myth, plus and it is an all-ages show. Blech! I'll pass on being around bratty teenagers thank you very much.
03. Tegan and Sara at First Avenue with The Courtneys and My Midnight Heart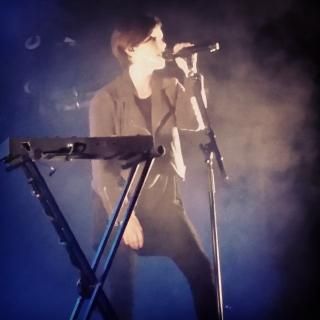 Last month's Tegan and Sara show was my first time attending one of their live performances. It was a lot of fun. The sisters were highly entertaining to watch and listen to as they would ramble on in between songs. Really loved the opening act My Midnight Heart which left a huge impression on me. I wish pop music would sound as good as My Midnight Heart's music.
04. Voltaire with Ego Likeness and The Trapezoids
Okay, I'll be brutally upfront and say that the only reason I listed this show was for Ego Likeness. They were really the main reason I was at the show. This was the second time I have seen Ego Likeness live and they sounded as awesome as they did back in November. Hearing and seeing Donna sing live is a real treat. I think she truly is one of the best damn singers I have ever had the pleasure in seeing live ever.
05. Uh Huh Her at The Triple Rock with Kim Anh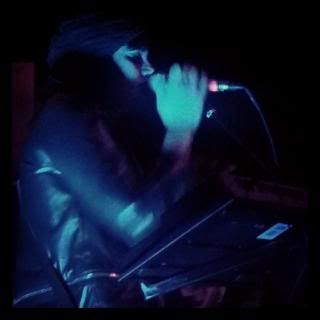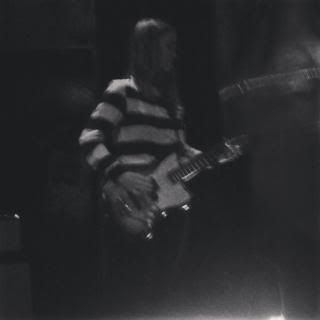 I finally got to see UHH live and I was definitely not disappointed.
06. Skinny Puppy with Army of the Universe at Mill City Nights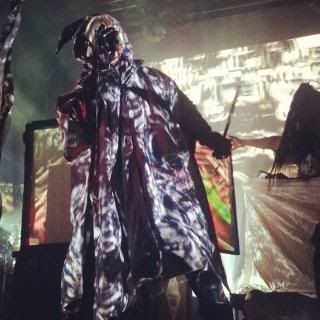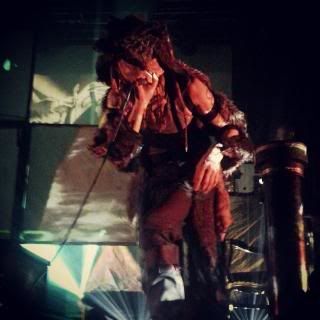 That was one kickass show. Easily my favorite industrial concert I have attended this year (so far). 07. God Module with Die Sektor and F.T.C
08. VNV Nation with Whiteqube
09. Aesthetic Perfection with Surgyn and Panic Lift
10. Hate Dept. with Project .44 and Absynthe of Faith